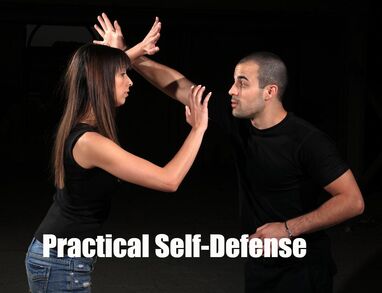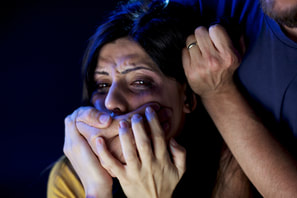 Our self-defense courses range from basic to very comprehensive or we can layout a program to fit what you are looking for. Our comprehensive program will address the following:
· Burglary / Robbery / Home Invasion Prevention & Defense
· Muggings
· Purse Snatching
· Car Jacking Defense / Prevention
· Identity Theft Prevention
· Sexual Assault / Rape Defense / Prevention
· Kidnapping / Abduction Defense / Prevention

We will also address how the following aspects of your life can effect your ability to defend yourself or even make yourself a target:
· Your choice of clothing
· Use of cell phones in public
· Use of headphones / earbuds in public
· How you walk / carry yourself

We will address attacks from:
· Standing
· Sitting
· On the ground
· In your car

The empty hand (weaponless) part of our program will teach you key points of the human body to strike to help stop a violent attack using:
· The Hand
· Elbow
· Knee
· Foot
· Fingertips

We will also address the use of common personal defense weapons such as:
· Pepper spray
· Stun guns
· Knives
· Expandable batons
· Kubatons

We will also discuss the positives and negatives as well as some of the potential legal issues you could face choosing these items.
Other common items that can be used as a weapon will also be discussed such as:
· Keys
· Ink Pens
· Magazines
· Backpacks
· Purses
· Belts

We welcome your office, private group, public organization or other group to contact us to get more information.


---