Our Policy Online Courses and In Person Qualification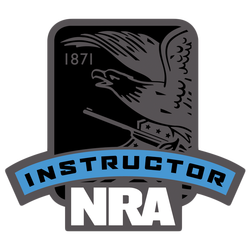 Just a short comment about our policy on other people's online courses and asking us to do the in person live fire qualification that is required to obtain an Ohio CHL. We are happy to help other instructors when needed, however if we can not verify that instructors credentials or if those instructors are not open about their credentials we will not sign off on the live fire. We are NRA certified instructors and we endorse NRA firearms programs. Don't think we won't contact the sheriff's office to check also. Honesty goes a long way with us.

If someone claims that they are OPOTA certified at least make sure they are either an active or retired law enforcement officer. If they say they are not law enforcement than they are being fraudulent so go somewhere else. There are plenty of good very qualified instructors for you to work with. If it sounds to good to be true it usually is.