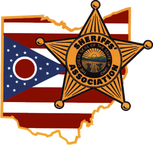 How to get your Concealed Handgun License In Ohio
You need to following to take with you:
Your completed application

Proof of completion from your training program (NRA is the completion of Basic Pistol Phase 2 or other advanced NRA course. The online phase will NOT be sufficient and meet the Ohio minimum standards

A passport photo (you can get these at Walgreens or CVS)

Your photo ID (drivers license or State ID)

If you served take a copy of your DD214 with you.

$67.00 fee for those who have lived in Ohio for more than 5 years and $91.00 for under 5 years

Renewal Fee Is: $50 or $74 for residents living in Ohio for less than 5 years.

Some Sheriff's Departments require an appointment to process your application check with the Sheriff's department you plan on going to

Take a self-addressed envelope with postage so they can mail your license to you.
We suggest going to Geauga County Sheriff's Department in Chardon or Portage County Sheriff's Department in Ravenna as we know people who or we have had good experiences with both.
See our
links
page to find more information from local Sheriff's Departments.
NOTE: Go prepared we have found that the more prepared you are the more they appreciate the effort, these deputies work hard to serve the public and provide a good service to their community please help them as much as possible.
NON-RESIDENT CONCEALED HANDGUN LICENSES
In some states you can obtain a non-resident permit to carry however not all states offer them. Here are some that do:
Pennsylvania
(Note: we went to Erie county to obtain ours. They were very nice and took a very short time (
Erie County Sheriff
)
Virginia
Utah
Or see this link from the Buckeye Firearms Association on
non-resident CHL
note that the article is old and must be verified.